Kids! Get Creatively Fit with Animal Motions!

Have fun acting like 17 different animals in this easy-to-follow movement routine told as an interactive story in a colorful new children's picture book & app! 

Written by Melissa Pilgrim, Animal Motions was inspired from her theatre classes with children and created to help kids everywhere learn how to be "creatively fit" by doing two things at once:

* Shows children how to move and stretch their body in a variety of animal-like poses to help them develop healthy lifestyle habits, stay active, and be more confident with how their body moves overall.

* Teaches children how they can be creative and use their imagination as they pretend to be 17 different kinds of animals living in various habitats from around the globe. 

About the Book:     

     Follow 5-year-old Eric as he wakes up in his bedroom and stretches and moves his body at the start of his day. He does this by following a pattern of animal motions he has along the top border of his walls showing different animals in various types of poses and movements they are naturally inclined to do. Eric's imagination takes over as he mimics these simple motions and his bedroom transforms into many various habitats where each of these different types of animals would live, moving and living like 17 animals in all. His mother then calls for him to come eat breakfast, but is Eric really done with all his Animal Motions for the day?

     This story shows how imagination can help make moving your body even more fun!  

FREE Animal Motions Mini-Poster 

Available to Print Out & Color!  

Animal Motions can be done at home, school, libraries, or any safe place that allows room for a child to stand and move about while doing the short, simple, fun routine.  

Animal Motions is Perfect For:

* Parents wanting to inspire their children to be both imaginative and health-conscience

* Preschool fitness/gym programs (develops a fundamental learning skill for health & fitness)

* Home-schooled children (as well as parents looking for a fun fitness activity to do any time)

* Theatre/acting classes (develops body movement and a confident stage presence) 

* Preschool-aged "Storytime" groups (interactive story activity)

* Summer camps (at parks, zoos, anywhere!)

* Anyone looking for a fun, interactive activity/story for a child and adult to do/read together!

FREE Lesson Plans Available For: 

Preschool (ages 3-4) 

Kindergarten (ages 5-6) 


Note:  The movements in this book are presented for entertainment purposes and are easy and gentle to do provided they are done slowly in an adequate, safe environment. The publisher, author, and illustrator each take no responsibility (and disclaim all liability) in connection with the use of any of these movements in all individual cases. Follow the movements in this book at your own risk, and if you have any doubts about the suitability of any of the motions mentioned please consult a doctor before attempting.

Look What Teachers Are Saying About Animal Motions:

A Great Way to Combine Reading and Movement for Young Children!

"My class loved the illustrations and doing the motions!  It easily kept their attention and focus!  They wanted more—a must read!"

—Joel

Libraries Need this Book for Storytimes!

"The author demonstrated Animal Motions in a summer Storytime session in our library. Her knowledge of children's theater and background in drama is a big element of this book and adds to the value of the promotion of low impact movement included within its pages. Parents, caregivers, teachers, and childcare workers will be able to pull this book from a shelf and begin a group or individual exercise session with absolutely no prior training! Thank you, Melissa, for this valuable book. I will be using it in future Storytimes to get preschoolers moving in our library!"

—Steffaney Smith, Children's Librarian, Littleton Public Library

Excellent Exercise Book for Preschool & Kindergarten Children!

"This book really helps to get kids moving!  It would be great to keep on-hand in a preschool classroom or at home if you have little ones, especially on a rainy/snowy day when it is difficult to get outside.  I have worked in several early childhood classrooms and I think it is essential to have a book like this available to students and teachers in the classroom.  Finding new, creative ways to get kids moving not only helps them maintain their own physical fitness, but it also serves as a great classroom management tool: I definitely recommend this book!"

—Amy C. Riley   

The beautiful, hand drawn watercolor illustrations are by Ira V. Gates.  Published by Indigo River Publishing.

Check out this video to see for yourself!

_____________________________________________________________________________________________________________________

The book   is filled with

beautiful, full page watercolor illustrations! 

The app features fun animation, audio hotspots, & professional narration!

About the App:

See the story come to life ​In this fun, engaging app as you watch colorful animation, discover the sounds the animals make through audio hotspots, and enjoy professional narration with word-by-word highlights!  There are options for Read To Me, Read Myself, and Auto Play as well.   

App Published by Authorly.com. 

Click Here 
for free, simple tips for creating a fun party for your little animal lover...
Animal Motions Birthday-Theme Party Ideas!

Giving the book as a gift to the birthday boy or girl?  Contact 
author@animalmotions.com
for a promo code to save money when ordering it!  Also ask about group discounts for party gift bag books of 8 or more. 
_____________________________________________________________________________________________________________________

_____________________________________________________________________________________________________________________

_____________________________________________________________________________________________________________________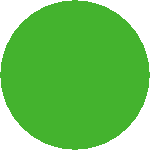 Makes a 

  Great Gift &

 We're Having an 

         App